Popcorn Paper Bag with Tin Tie & Window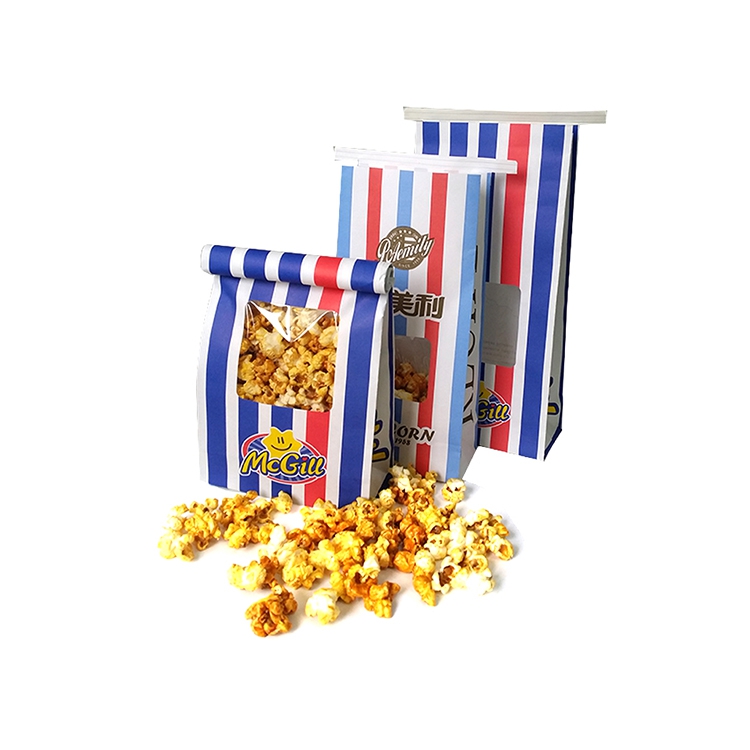 Product Details:
1. Poly-lining inside paper bags, perfect to keep the popcorns crispy and delicous; 2. Large viewing window to show of your popcorn product; 3. Sealable with a bar heat-sealer, and easy to re-seal with the tin-tie.
Size & Thinckness :
Customized
Features :
1. 100% food-grade material; 2. Clear window to show out your popcorns; 3. Good for fast filling & easy use.
Application :
Perfect for popcorns and other snacks packaging.