Kraft Paper Bag With Handles/Take-away Paper Bags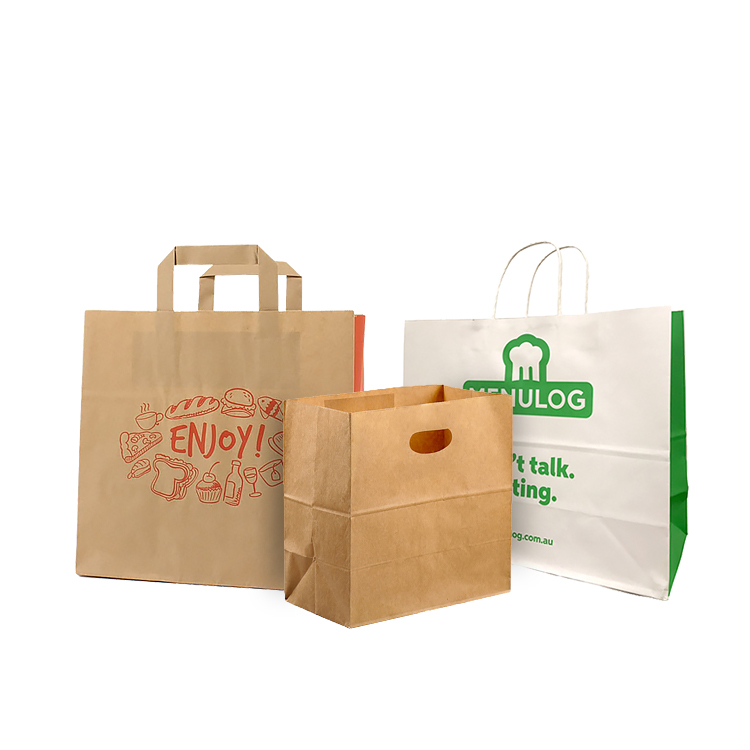 Product Details:
Take Away Paper Bags made from 100% eco brown/white kraft paper, perfect for protecting food & drinks during delivery. It can stand well with square bottom which is good for fast packing. And it can hold heavy items up to 14KG.
Size & Thinckness :
Customized
Features :
✓ Made of FSC certificated 100% eco paper material. ✓ Can be custom printed up to CMYK 4 colors.
Application :
Catering(Cafe, Fast-foods, Bakery, Pizza, Retaurant), Apparel, Cosmetic, Boutique&Gift, etc.